Behler Eye and Laser Provides Visian ICL as a Refractive Surgery Option to Patients in Brandon, Tampa, Clearwater, St. Petersburg and Surrounding Areas
The Visian ICL has been implanted for over 10 years in more than 50,000 patients worldwide. The satisfaction rate in the FDA US Trial is extremely high (over 99%) and has a history of excellent and stable outcomes.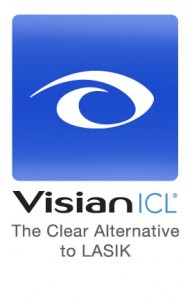 The Visian ICL is a lens that is implanted in front of the crystalline lens. Unlike refractive lens exchange, this lens is implanted without removal of the crystalline lens. The procedure is painless and takes only minutes with a rapid recovery. The Visian ICL lens is designed to correct moderate to severe degrees of myopia and is ideal for patients who are not candidates for LASIK. It is also reversible. Dr. Behler implanted intraocular lenses for 20 years and implanted his first ICL over 6 years ago. We are pleased to offer this exciting technology to our patients. "The results and patient satisfaction we are seeing with this lens have been nothing short of miraculous."
Frequently Asked Questions about the Visian ICL
Q: What is the Visian ICL?
The Visian ICL is similar to a contact lens that is placed in the eye to correct a wide range of refractive errors. The procedure is reversible and does not alter the shape of the cornea.
Q:What is the Visian ICL made of?
The material is called Collamer, an advanced lens material that is highly biocompatible. Collamer does not cause a reaction inside the eye and contains an ultraviolet filter that provides protection to the eye.
Q: Am I a candidate for the Visian ICL?
If you are between 21 and 50 and nearsighted, you are an excellent candidate for Visian ICL. It is preferable that you have had no previous ophthalmic surgery or history of ophthalmic disease.
Q: Exactly where is the Visian ICL placed in the eye?
Visian ICL is placed behind the iris and in front of the eye's crystalline lens. The lens does not touch any internal eye structures and stays in position.
Q: What are the advantages of the ICL?
The Visian ICL is able to correct a wide range of nearsightedness without removal of corneal tissue or the crystalline lens. Currently patients with eyeglass prescriptions up to (30) diopters can be corrected. Using only eye drop anesthesia the implanted is folded and gently inserted through a small incision. The procedure takes only minutes and the visual recovery is rapid.
Q: What if your vision changes?
Visian ICL offers treatment flexibility. If your vision changes dramatically due to developed a cataract the lens can be removed and replaced. Another procedure can be performed at any time. With Visian ICL, you can wear glasses or contact lenses if necessary.
Q: What is involved in the Visian ICL procedure?
One to two weeks prior to surgery, your doctor will make a small opening with a laser to allow fluid to pass between the lens and the front chamber of the eye. The actual Visian ICL procedure typically takes approximately 10 minutes and is performed on an outpatient basis. (Please note that someone will have to drive you to and from surgery.) Normally, very little discomfort is associated with this procedure. A light topical or local anesthetic is administered and a mild sedative may be given. Eye drops or oral medication may be prescribed. You will come back the next day for a follow-up visit.
Q: Can they dry out or get dirty like a contact lens?
No. Visian ICL avoids problems experienced with traditional contact lenses. It is designed to remain in place inside your eye, without maintenance. A routine, annual visit with your eye doctor is recommended to make sure everything is fine.
Q: How long does Visian ICL stay in my eye?
The Visian ICL is intended to remain in place in the eye without maintenance. Should it become necessary, your surgeon can safely remove the lens
Q: Can Visian ICL be seen by the naked eye?
No. Because the lens is positioned behind the iris it is invisible to both you and observers. You enjoy a cosmetic appearance that is natural. Only your doctor will be able to tell that vision correction has taken place.
Q: Can Visian ICL be felt once it's in place?
The lens is not noticeable after it is put in place. It does not attach to any structures within the eye and stays in position.