The Lasik Process – Clearwater, Palm Harbor, Tampa and St. Petersburg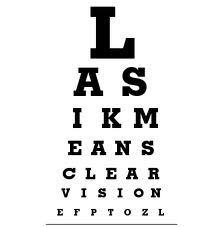 At Behler Eye and Laser a careful, personalized comprehensive exam will be performed by Dr. Behler, the person who will perform your surgery and not by a technician. Dr. Behler acquires and calculates the data used during the lasik process and Dr. Behler sees you for all postoperative care.
Throughout this website we discuss the importance of the lasik process. Some centers have developed assembly line systems with limited involvement of the surgeon. At our facility Dr. Behler is involved in every step of the lasik process.
The LASIK process can be divided into 4 steps:
Education
Consultation
Treatment Plan
Postoperative Care
The first step begins with education.
Some important questions that need to be addressed prior to undergoing LASIK eye surgery are:
Who performs the initial consultation?
Who do you see postoperatively and who collects and calculates your data the day of surgery?
Is it the surgeon who will be doing your surgery or a technician?
Contact Behler Eye and Laser Center today to schedule a consultation to find out more about our laser vision correction procedures.