Lasik Consultation – Clearwater, Palm Harbor, Tampa, St. Petersburg and Surrounding Areas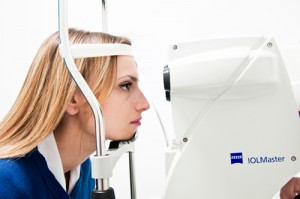 Proper patient selection is probably the single most important step in the process. To see what is included in the initial consultation contact us to set up a free LASIK evaluation! All it will cost you is your time. Dr. Behler personally conducts a thorough examination to determine patients' candidacy. Contact lens wearers need to remove their contact lenses prior to the evaluation in the way recommended by Dr. Behler.
During the lasik consultation assessment, Dr. Behler personally determines whether a patient is a suitable candidate for LASIK or if another procedure is more appropriate (after all, LASIK is not for everyone.) The whole process takes approximately one hour. During the consultation you will learn about your options and how you can benefit from laser vision correction.
Are you a candidate for refractive surgery?
If so, which procedure is best suited for you: LASIK surgery, Custom LASIK, ICL, or Refractive lens exchange.
If you are an implant patient what is best implant for you?
If you are presbyopic is monovision, modified monovision or no monovision or accomadative IOL best for you?
These are all important issues that need to be discussed in great detail prior to making any decision. Following the lasik consultation the patient will know his or her options and will be able to make an informed decision. Contact Behler Eye and Laser Center today to set up a consultation.