Many Conditions Helped by Laser Eye Surgery at Behler Eye and Laser, Serving Tampa, Clearwater, St. Petersburg, Tarpon Springs, new port Richey and Surrounding Areas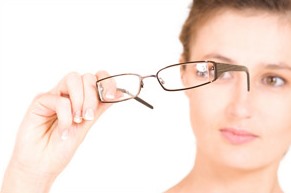 Laser Eye Surgery | Tampa, St. Petersburg, ClearwaterLaser eye surgery is capable of correcting a wide variety of eye problems. In many cases the results are so good that the patient is able to stop wearing glasses after having a procedure done. Needless to say, laser eye surgery, also known as the LASIK procedure, is very popular.
Many people choose lasik eye surgery to correct nearsightedness or farsightedness, and it's great for fixing these conditions. Laser surgery will also correct presbyopia – the condition that makes it hard for older people to read things at close range. All of these problems involve the eye's ability to focus, so the basic principle for repairing them is the same. The laser is used to reshape the cornea so that light entering the eye is properly focused instead of blurry. Recovery is quick, and many patients notice an improvement the next day. Full results become evident after several days.
Other Applications of Laser Eye Surgery
There are many other uses for laser eye surgery. It can even be used to correct conditions that were once considered either hopeless or hard to repair. Glaucoma, dry eye syndrome, diabetic eye disease, floaters, astigmatism and even optic nerve disorders are often suitable targets for the laser. This development allows laser-using surgeons to offer hope to more people than ever before.
If you are in and around Tampa, St. Petersburg, Clearwater, Tarpon Springs, New Port Richey and surrounding areas, and you've been having trouble seeing for any reason, contact the Behler Eye & Laser Center. We will schedule an appointment for you to have an exam and consultation Dr. Scott Behler. Then, we will suggest the laser eye surgery procedure that is most likely to bring you the excellent results you seek. Soon, you'll be able to see with great clarity once again.